beste offsetcilinder digitale inkjet uv-printer

bestek
---
Usage:Bill Printer, Card Printer, Cloths Printer, Label Printer, Paper Printer, Tube Printer, cylindar printer,bottle printer ,mug printer
Plate Type:Flatbed Printer, Inkjet Printer ;flatbed printer
Type: Inkjet Printer
Conditie: nieuw
Automatische beoordeling: automatisch
Voltage: 220V / 110V
Dimensions(L*W*H):870mm*670mm*630 mm, 870mm*670mm*630 mm
Gewicht: 62kg
Printer Model:BYC168(A4 A3 A2 A0 ) ; Digital Flatbed Printer
Accessories::USB line, software-driven, power lines, ink adding tools
Applications:cylindar printer,bottle printer ,mug printer
Package Size:1000*760*720 mm/ 39.37*29.92*28
Ink colors::K,LK,LLK,C,M,Y,LC,LM
max speed:64s
warranty:1 year lifetime maintances
After-sales service: Overseas service center beschikbaar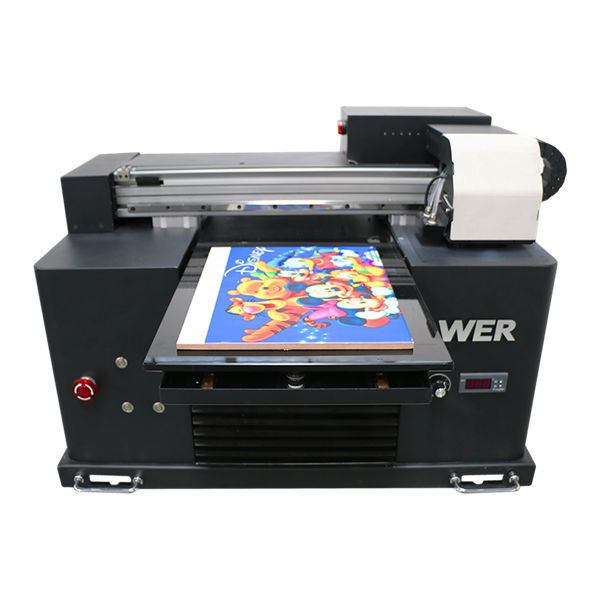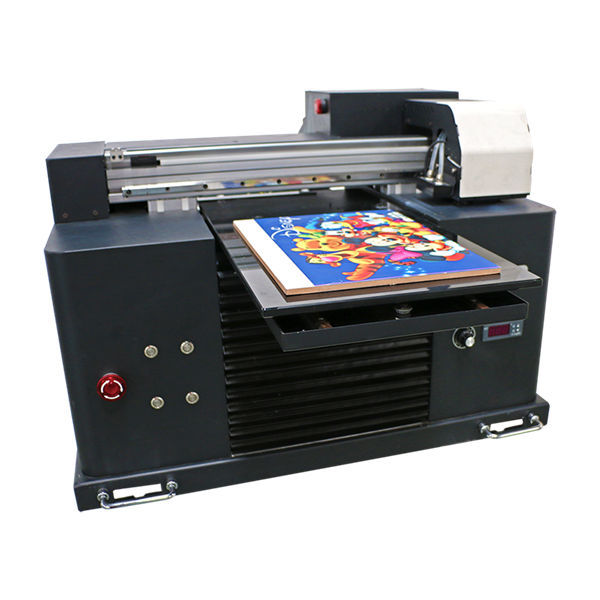 The introduction of the company
---
It is specialized in digital flatbed printer,we have 16 years experience in this field,we provided 100% high quality printer and the best after-sale service,we are now one of the most experienced manufactures of flatbed printer in china.And now,many clients have bought our flatbed printer,the customer are come from all over the world,and all of them give our flatbed printer high reputation.Now we are one of the most experienced flatbed printer suppliers. Our flatbed printer can print any materials,such as textile,CD/DVD,card,glass,plastic,cellphone cover,leather,rubber,marble, PVC metal,wood and so on. The flatbed printer is very easy operate,anyone can operate it after simply training.
It is designed on the basis of 3D digital printing system, can directly print on any flat object like textile,glass,wood,metal,stone,ceramic tile and so on.
It supports A3+ non-margin output,and some of our upgraded products reach high resolution of 5760dpi. Whatever the pattern is,simple color block,full color or intermediate color, our printer can print at once.
it replaces silk-screen,pad printing and transfer printing machine without plate making and repeated overdye.
It realizes printing on rough surface smoothly(the fall≤5mm), completely solving the problem that traditional printer can't print intermediate color and only print on flat surface.
The printing image is pretty,colorful and vivid.
The image waterproof,sun-protective,enduring and good fastness.
Under the help of coating and dedicated ink, it can print directly on various flat objects.
Exellent Advantages
---
1)no need of plate-making, high speed and low cost
2)one-step print
3)High Resolution Cylinder Digital Inkjet Printer
From short runs or even one-off prints to large production runs, the Byc-Jet has been proven by large and small companies choosen over and over .
We have been the leader in this technology and brought our years of wood digital printing experience to play when designing the wood line. In fact, we have sold many machines to the world wide and we were the pioneer company.
Easy to use.
Print from any graphics program including photoshop,CorelDraw,etc.
Great for name drops!
Excellent support - 24/7.
Buy from someone you know and trust. Since 2005.
Ink costs of 15 to 40 cents per print .
Safe, water-based ink - solvent and odor free.
Brilliant color and prints! Very soft hand and feel!
Immediate printing on getting the orders from your clients.
High production speed.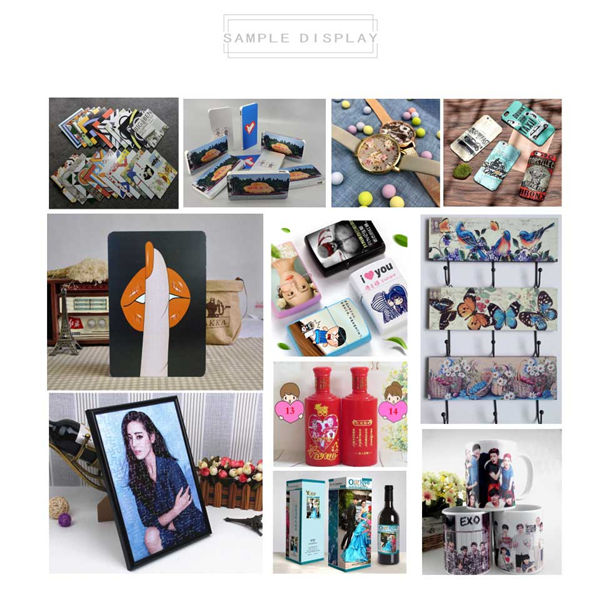 Max. Afdrukformaat

329*600 mm/12.95*23.62 in.
Max Printing thickness
180mm
Max resolution
5760 * 1440 dpi
Inkt type
ECO DYE SOLVENT DIRECT INK/WATER BASED
Inkjet Engine
8 color (4-CMYK, 4 White) 180 nozzles/ color. Optional dual CMYK.
Afdrukken interface
USB 2.0 high-speed interface & 100 Base-T Ethernet-interface
Toepasselijke industrie
glass, plastic, organic board, PVC, leather, rubber, special paper, T-shirt, metal, wood, porcelain, film etc.
Afdrukmethode
Drop on Demand (non-contact micro piezoelectric ink-jet printing technology; micro piezoelectric printing technology; VSDT; intelligent nozzle clogging sensor system). 180nozzle/color*8; VSDT
Printing speed for A2 size
≈1.3min(360*360dpi; plain paper; draft model)

≈2.7min (720*360dpi; plain paper; quality model)

≈5.5min (720*720dpi; coated paper; photograph model)

≈14.9min (2880*1440min; excellent photograph model)

Automatische aanpassingsfunctie
Nozzle infrared automatic detection; print head automatic aligning.
Machinegrootte
870*670*630mm
GW
62 Kgs
Hoogte aanpassing
Auto Sensor
Normale werkomgeving
10-35°Chumidity 20-80RH
Vermogen / Voltage
≈75W / 110V/220V 50-60HZ
Operationele software
Verenigbaar
Machine configuratie
USB line; driving software; power line; instruction book; washing and ink-joiner tools
Operatie systeem
Windows 2000 / XP / WIN7 / Vista, etc.
Waarom voor ons kiezen
---
1.High precision, high speed ,New technology for printing on each materials!
2.Can print on any color surface directly
3.High-quality machines with best price;
4.Low printing cost and high printing quality.
5.Best after-sale service; timely online support
6.Best consumables: including ink, coating, spare parts, trays etc.
7.Fast delivery by Express, Plane or Ship: within 2-5 days after get the payment,
8.instant image printing,support white ink printing.
9.simple operate the flatbed printer.
10.One year warranty and life-time maintenance
11.20 years experience of multifunction flatbed printer
Onze diensten
---
1) High-quality machines with best price
2) Best after-sale service; timely online support
3) Best consumables: including ink, coating, spare parts, trays etc
4) Fast delivery by Express, Plane or Ship: within 2-5 working days after confirmed payment
5) One year warranty and life-time maintenance
Bedrijfsprofiel
---
We are the best productor in the whole industry ,we product the most stable machine we have the best foreign after-sale service
It is an SGS factory of Flatbed Printer in China, during the Past 20 years, our flatbed Printer has been through the development of 5 generations.We are now one of the most Experienced manufacturers of flatbed Printer in China.
WER digital flatbed printing machine adopts the most advanced digital printing technologies, it is special for you to solve the following printing problems:
• One piece can be acceptable, no plate-making, lower cost, suitable for the small quantity of products
• Any materials can be printed.
• Multicolor printing, no chromatography needed, perfect color transition, alarming printing results.
• Good choice for the odd-shaped products, exquisite and multicolor printing results
•It accepts printable objects height up to 18cm, weight up to 25KG.
•It can directly print on the surface of crystal, wooden, bamboo, metal, stone, leather, PVC, PP, PE, Ceramic tile, Acrylic and so on.
•It is very simple to operate this machine. Just normal workers can operate it well after brief training.
•Instant image printing.
•Low cost of printing image, less procedures of production.
•Stable printing technology, it is good for numbered items or tailor made such as gift field.