plotter digitale textielsublimatie-inkjetprinter EW160

bestek
---
Gebruik: Bill-printer, kaartprinter, doekenprinter, labelprinter, papierprinter, buisprinter
Plate Type:Roll / Piece
Type: Inkjet Printer
Conditie: nieuw
Automatische beoordeling: automatisch
Voltage: 220V
Dimensions(L*W*H):2,850*660*1400MM
Weight:285KG
Garantie: 1 jaar, 1 jaar
Print Dimension:1.6/1.8m
Ink Type:sublimation ink
Print Head:DX5/5113
Ink type:Sublimation Ink, disperse ink
Product name:t-shirt printing machine plotter textile sublimation inkjet printer
Media Type:paper
Key words:textile sublimation inkjet printer
Application:fabric ,textile
RIP:Maintop/wasatch
Ink supply system:continous ink supply system

Technicial parameters
---
Sublimation Paper/indoor outdoor advertisement materials

Automatic Cleaning / Prevent Clogging Flash Jet Function / Moisturizing Function

Maintop/ Wasatch / Utraprint

Temperature: 20-33°C / Humidity: 35%-65%
toepassingen
---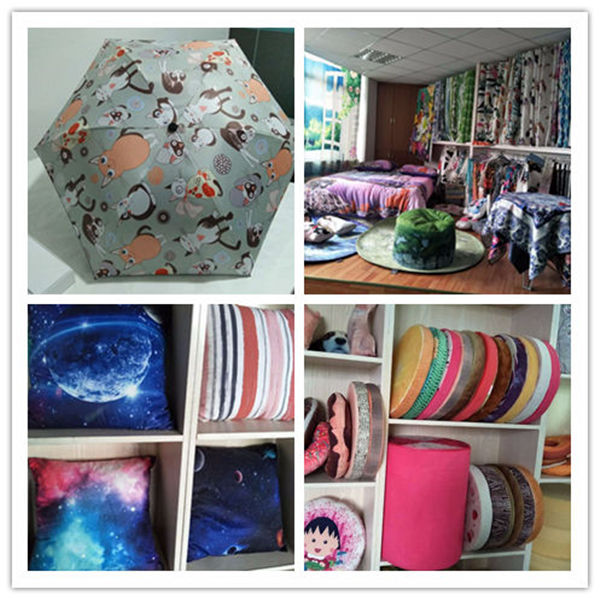 Onze diensten
---
Uitstekende after-sales services
1. Een jaar garantie
U kunt de werking en het onderhoud bespreken met onze technicus online ondersteuningsservice door Skype, MSN, enz. Afstandsbediening wordt op verzoek verstrekt.
2. Gratis uitwisseling van nieuwe componenten
Our quality is guaranteed 100%, the spare parts can be replaced within one year free of charge, except for the print head and some damageable parts.
3. Gratis online consult
De technicus zal online blijven. Welke technische vragen u ook hebt, u krijgt eenvoudig een bevredigend antwoord van onze professionele technicus.
4. Gratis installatie en training ter plaatse
Als u ons kunt helpen met het verkrijgen van het visum en ook de kosten hiervan wilt dragen, zoals vliegtickets, eten, enz., Kunnen we onze technicus naar uw kantoor sturen en u een gratis installatie en training geven voor zolang als je weet hoe je het moet bedienen
FAQ
---
1. What materials this printer can print on?
sublimation paper.PP synthetic paper,self adhesive pvc pp/photo paper/Vinyl/Sticker/One way vision/Canvas/Indoor PP/Backlit film/PVC film/PP sticker
2.What is the printer production capacity / printing speed?
Topbon indoor sublimation printer equipped EPSON DX5 Piezo print head, two printheads distributed Dislocated. The printing width of the printhead is 2 inch, each color has 720 nozzles, make the printing speed to increase 2 times, Auto sense ink supplying system, make the inks flow more smoothly, large front heating boards help to avoid drying inks to effect the ink output efficiency. Print 360*720 DPI,the speed can up to 52.7/hour.
3.What about the printing quality?
Equipped with EPSON DX5 Piezo print head, variable drop printing, 1440 DPI high resolution output, unique two-dimensional eclosion function, eliminate the printing banding, improve the printing quality. original import bushless motor, High precision drive, Linear decoding, higher accuracy, the length error is smaller, improve the printing quality, and ensure the stable running.
4.Is printhead easy to clog?
Use import ink stack, and automatic Print-head cleaning system,ink absorption, Moisturizing function, to get highest printing quality. Ensure the best printing output, The big capacity ink supplying system, guarantee the request of the ink supply.improve the moisture of the nozzle.ensure the output quality of the frame.
5. What software to be Compatible?
Intelligent design, compatible for maintop,Ultraprint,Wasatch etc printing software can be Compatible, scientific operation to make the printing easily.
6. Does the machine need long time to deal with the pictures?
Our printer equipped HI-USB, the transfer speed can be 480M/S, save much time for you.
7.The applications of sublimation Eco Solvent printer.
The sublimation Eco solvent printer is widely used for printing textile, handbag, woven belt, luggage cases, gauze pad, packing materials, advertising media and so on.